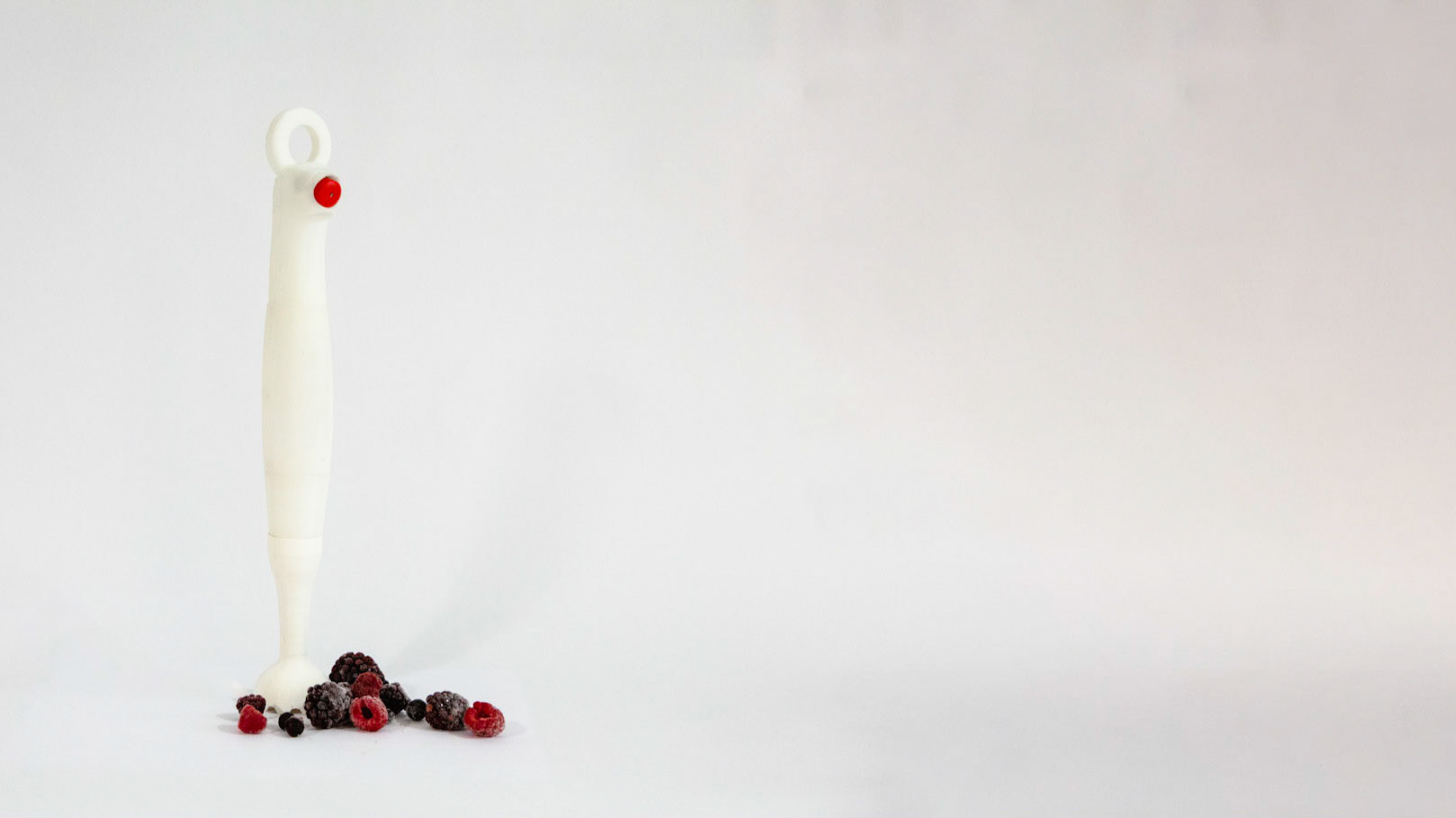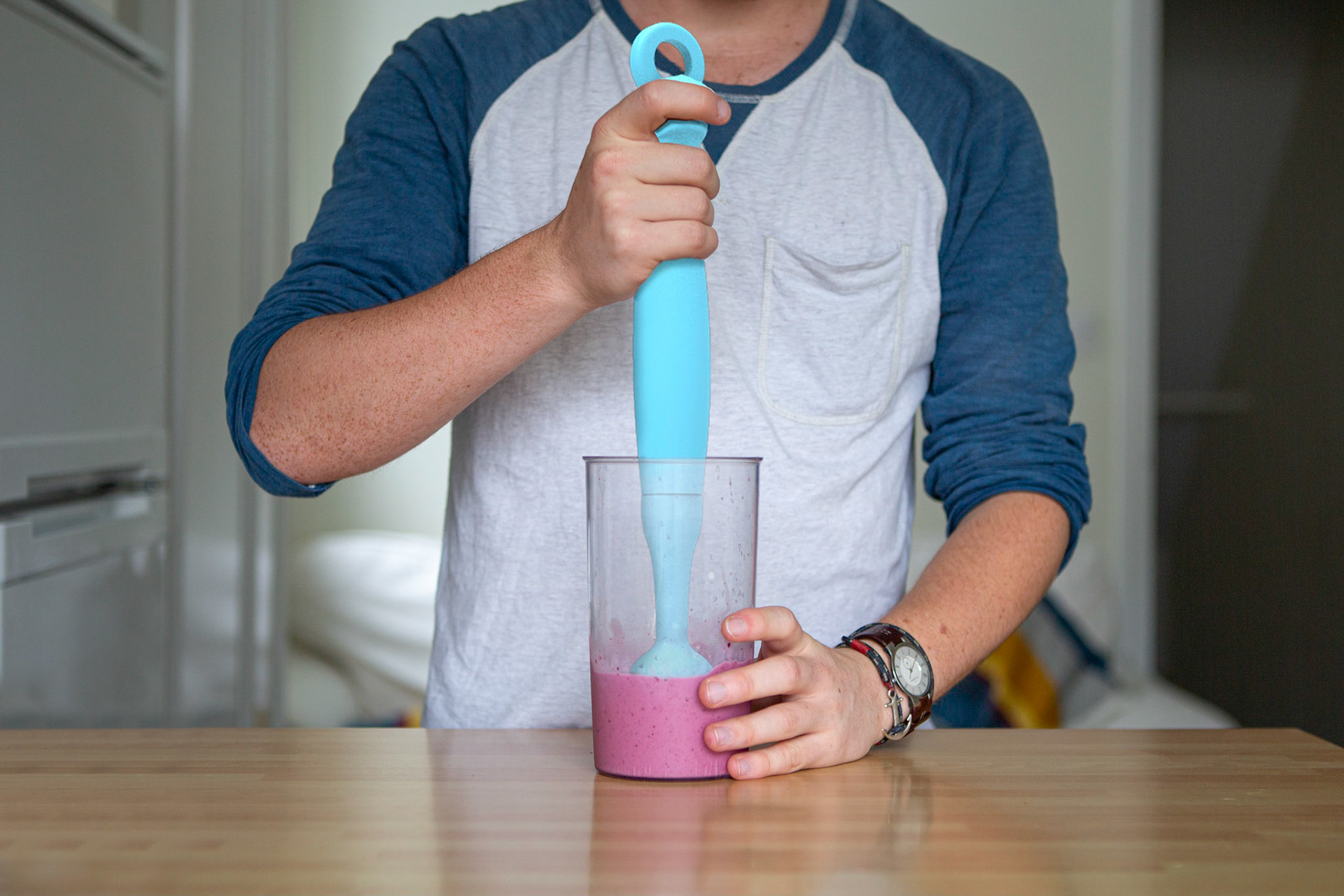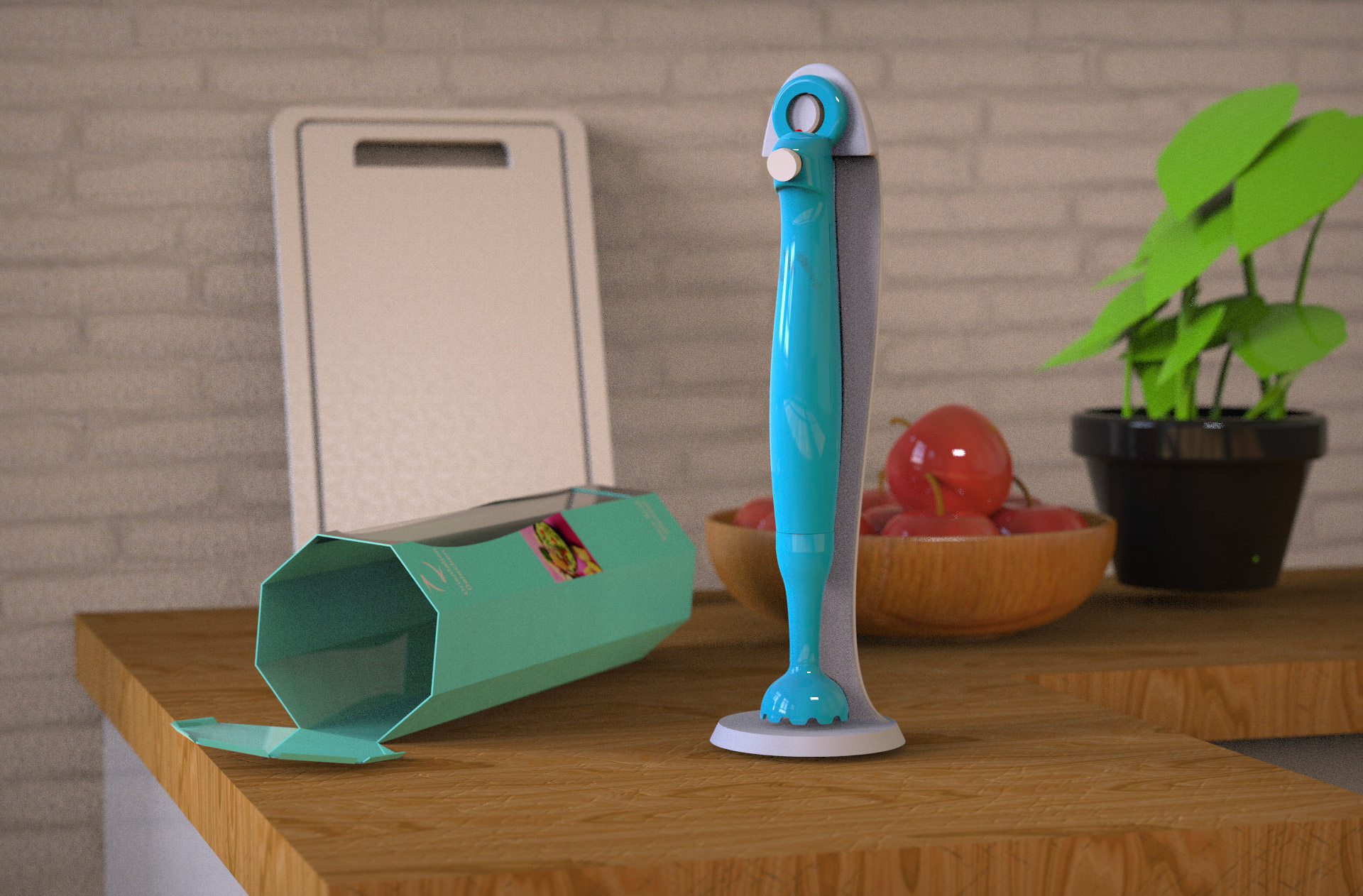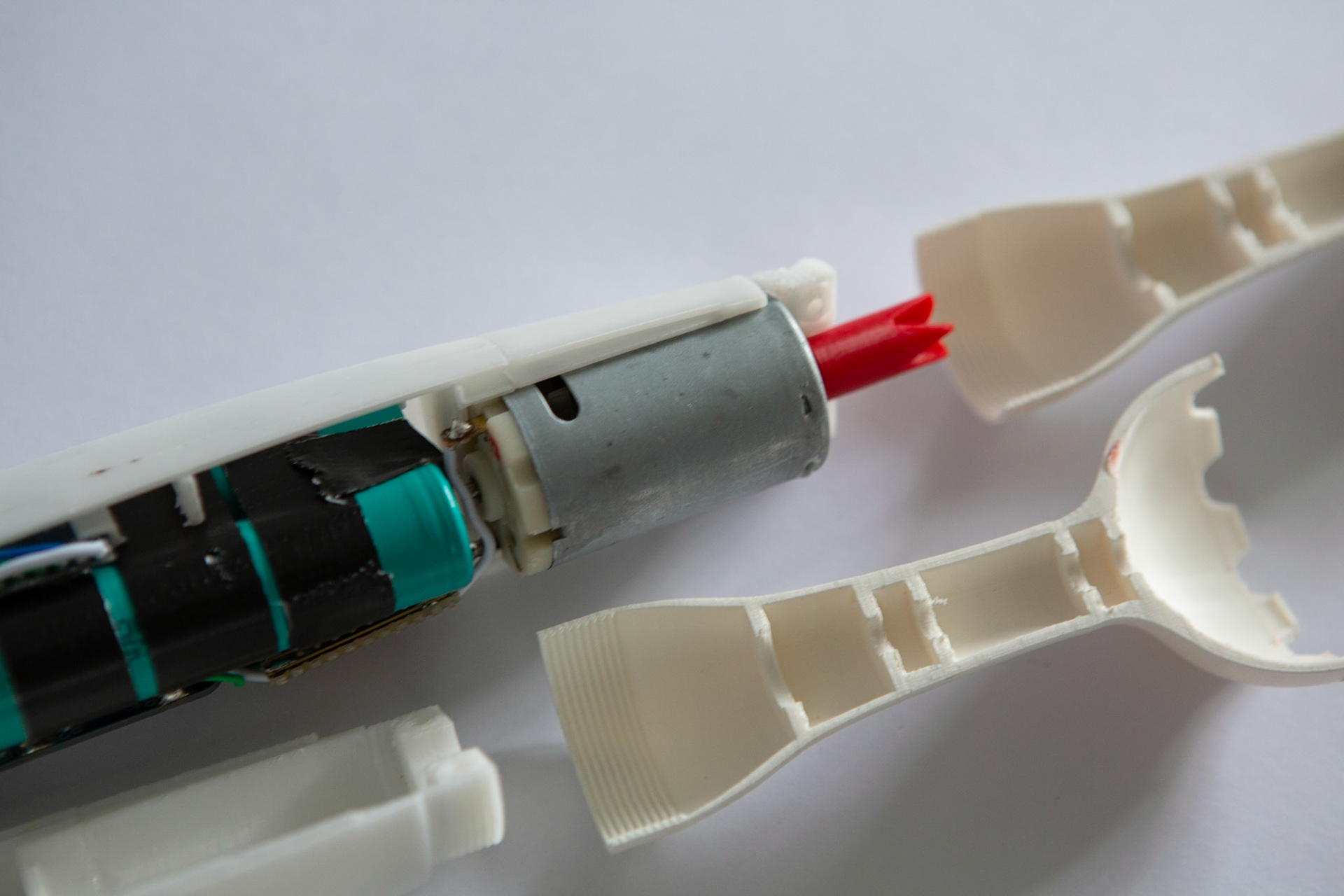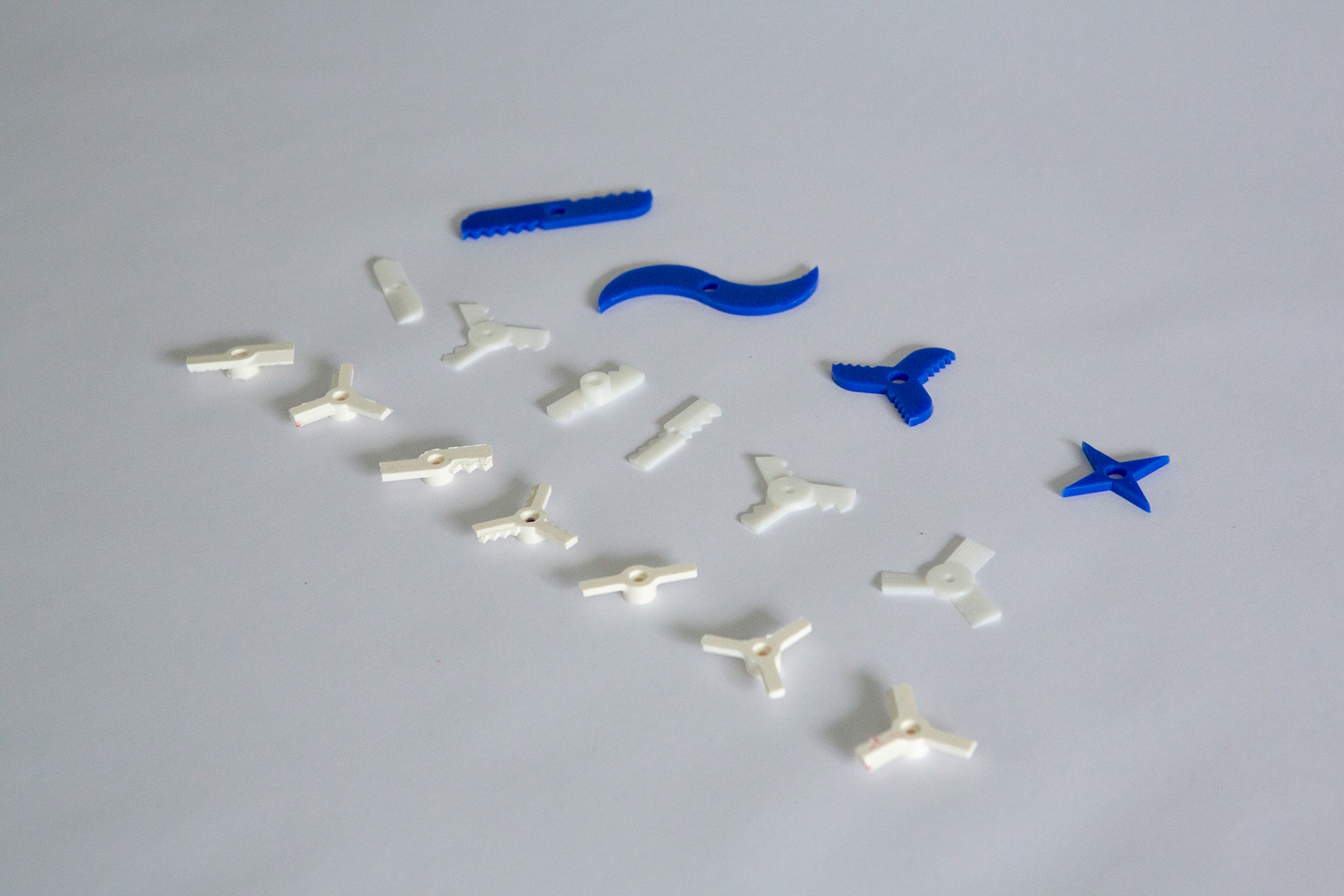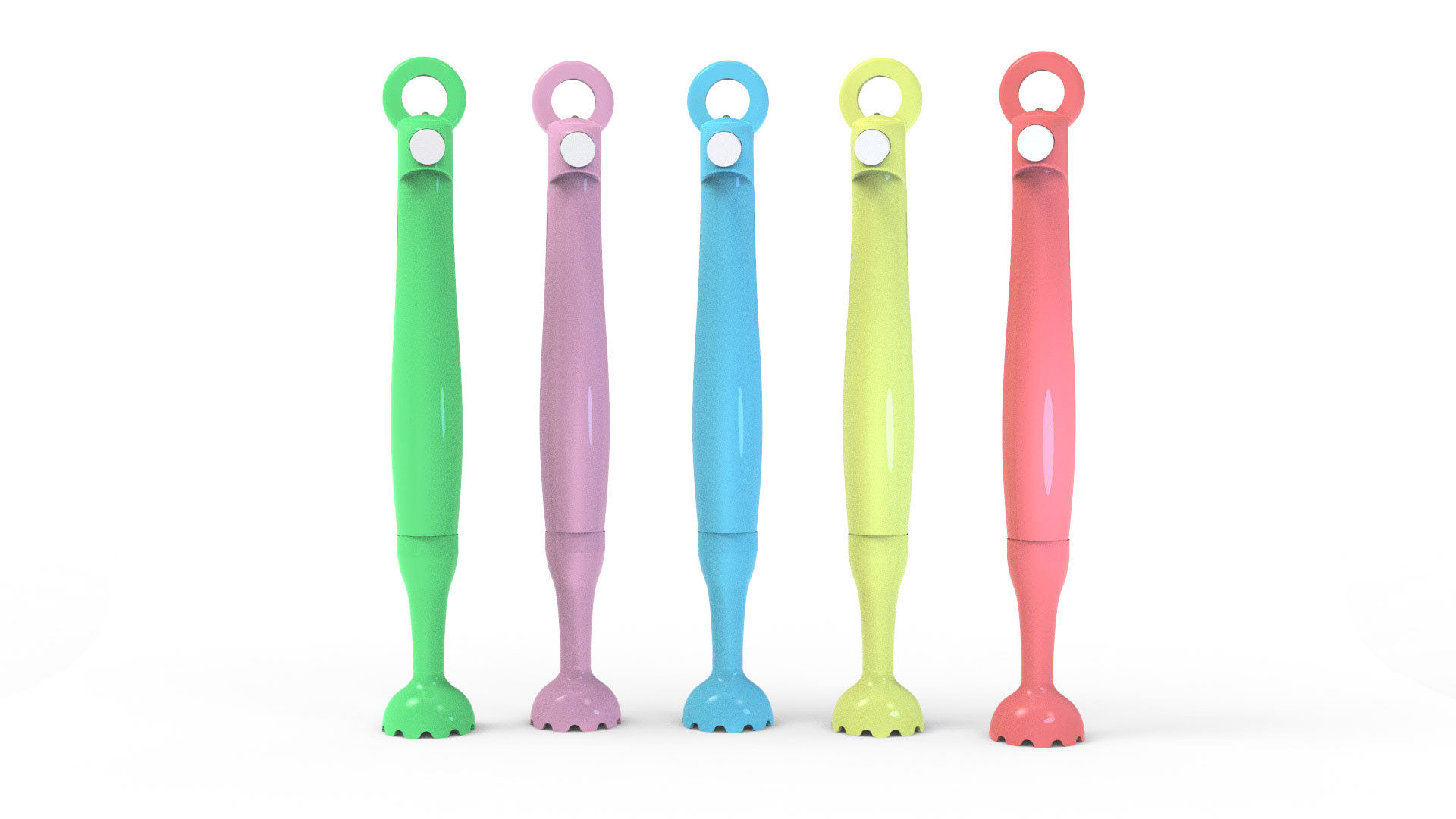 In order to make a blender that's more comfortable and approachable for kids, as well as being safer, we've made it substantially shorter and thinner than traditional blenders, making it more ergonomic for children to use. It's able to sense what orientation it's being held in, so it won't turn on when it's held sideways. This makes it safer, but also means it will keep the kitchen cleaner by not spraying food everywhere by accident! 
A slow start trigger is included to make the child feel they're more in control of what the blender is doing. We chose to incorporate plastic blades into the design, since they are blunt so won't cut when stationary, and also because we believe plastic will be perceived by parents to be much safer. Finally, it features an inductive charging stand, making it always accessible and ready to go when you need it!
We were given a very open brief for this project. We were to design and engineer a battery powered hand-tool for the mass market and a specific under-served user group. Within our group we assigned each-other different roles under which to operate - I was the Chief Creative Officer.
We first identified some different under-served user groups which were of interest, including the elderly, young carers and the homeless. We then spent time doing user research, which included going and talking to different users in person to find out what their needs were. We identified blenders for young carers as an area of opportunity, however found that their needs from blenders were no different to that of other children, so widened our scope to designing safer, more comfortable and approachable blenders for children aged 8-13.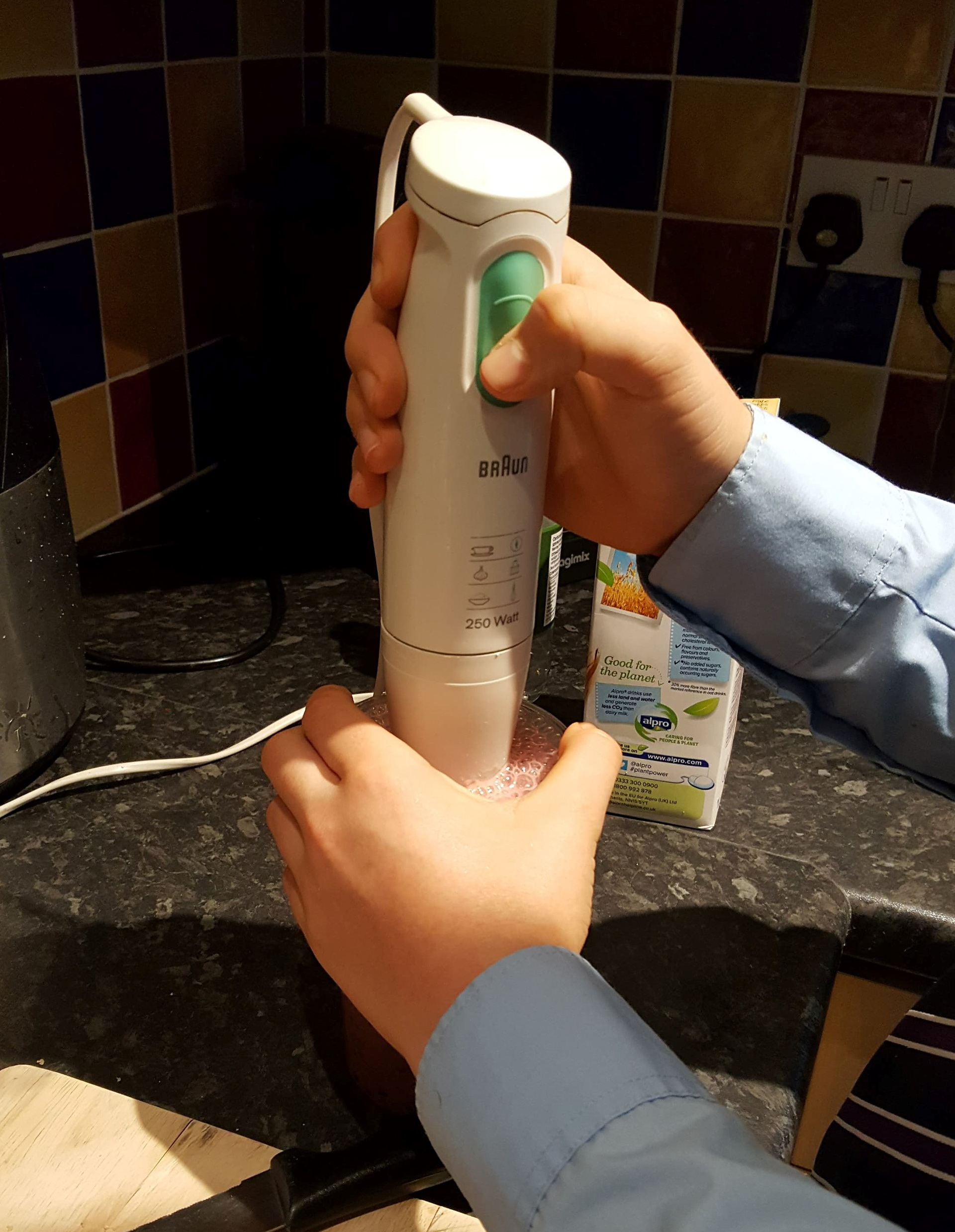 We then carried out ideation, inspired by the insights we discovered through conversations with our user group. All 4 members of our group developed a wide range of different concepts, of which we each picked one to work on in detail and pitch to each-other. From this we were able to pick the elements we wanted in our final product and design one final product concept.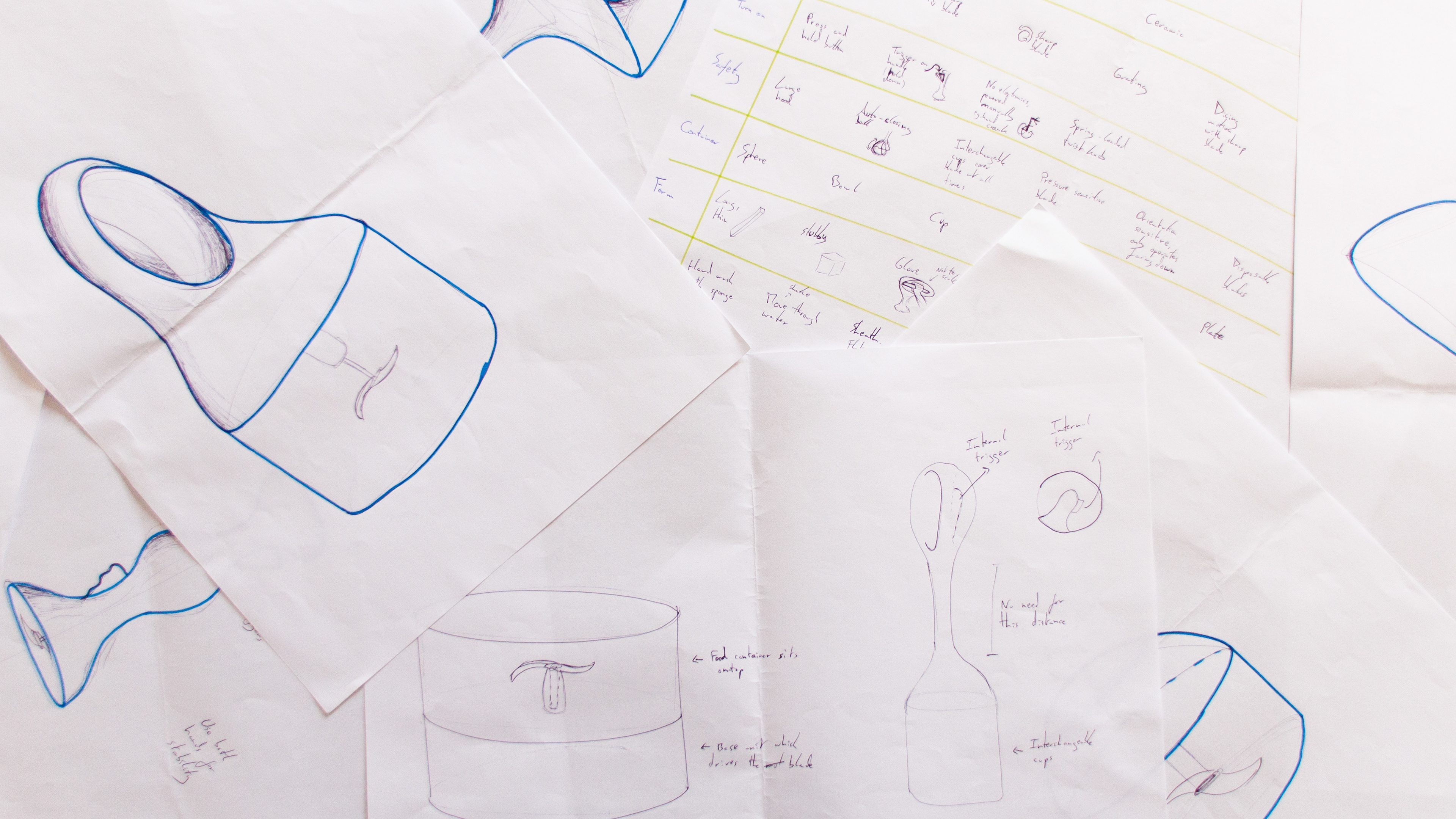 Once we had developed a product concept we had proved would be feasible, we began to design exactly how it would work. The main areas of interest were: 
 - The ergonomics for holding it
 - The drivetrain which would allow the head of the blender to be detached
 - The blade design
 - The operation (binary switch/pressure sensor/safety trigger)
 - Charging
 - Choice of battery and BMS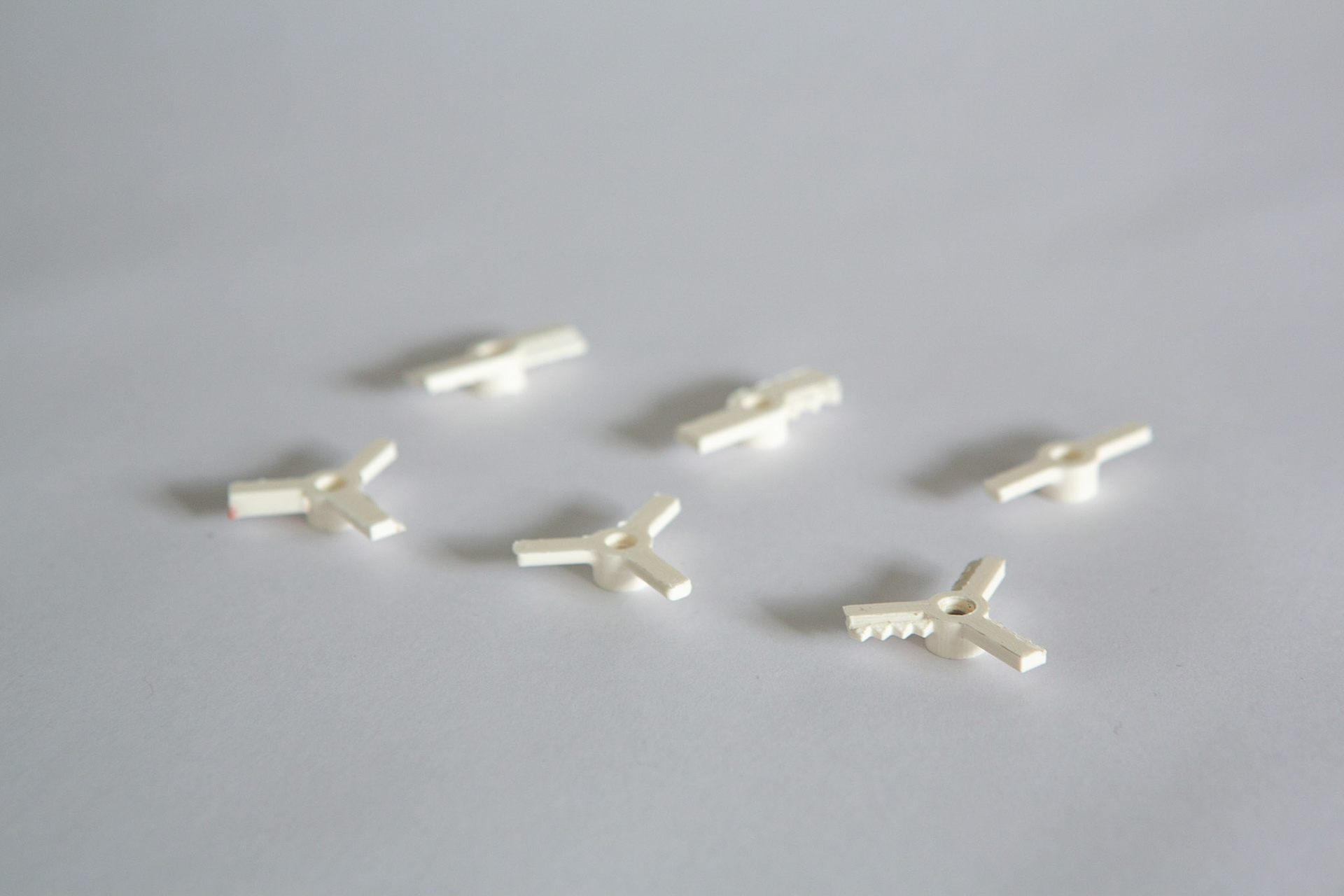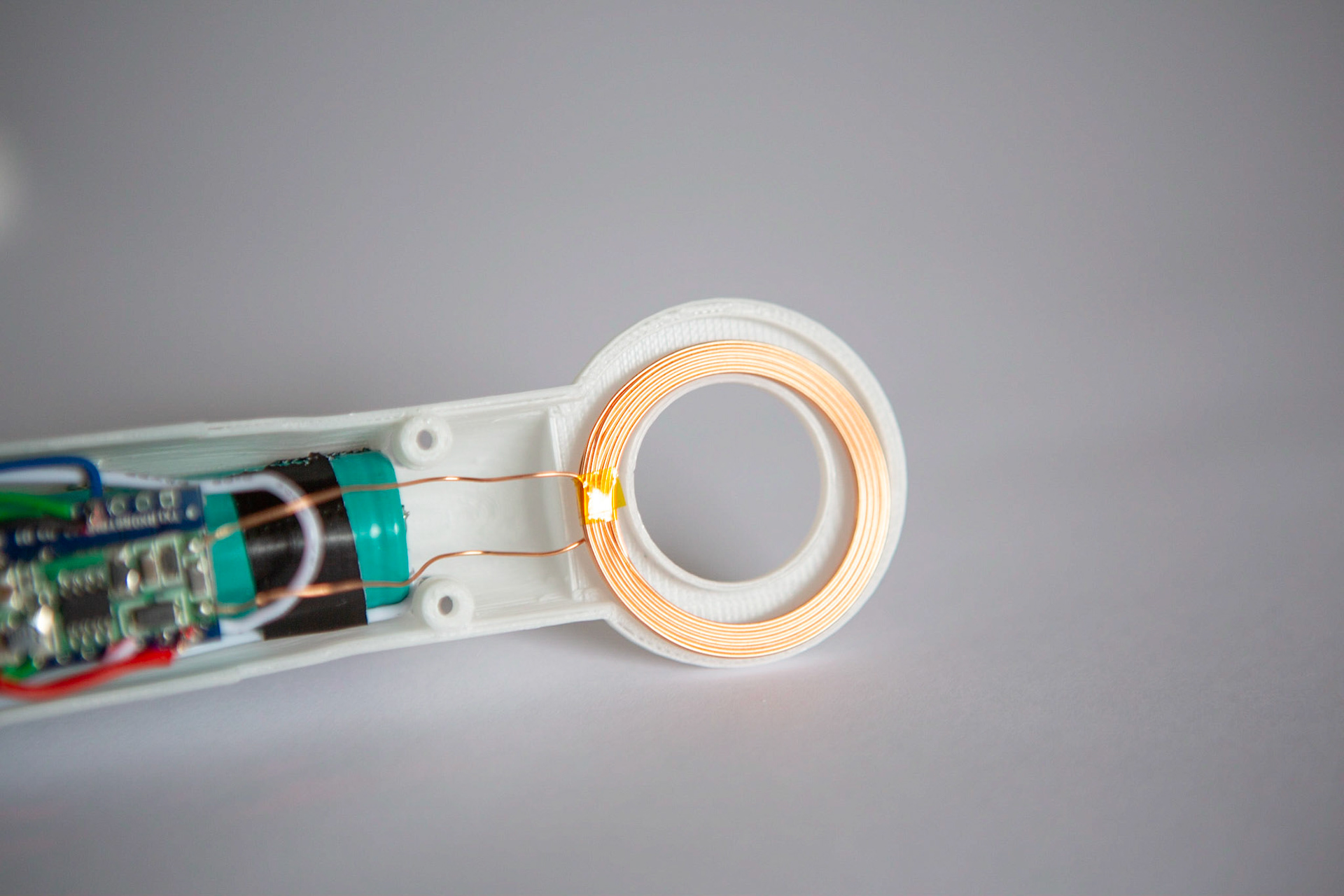 We made sure to test all out design decisions at the relevant stages. Some of this involved FEA testing
whilst other times we designed rigs to test our assumptions. We were testing elements such as casing strength, blade load, battery life, wireless charging, shaft load, strength required to press button etc
We were required to do a presentation and demo at the end of the project. This included a video detailing our process and the final product.
Extracts from the technical boards we created: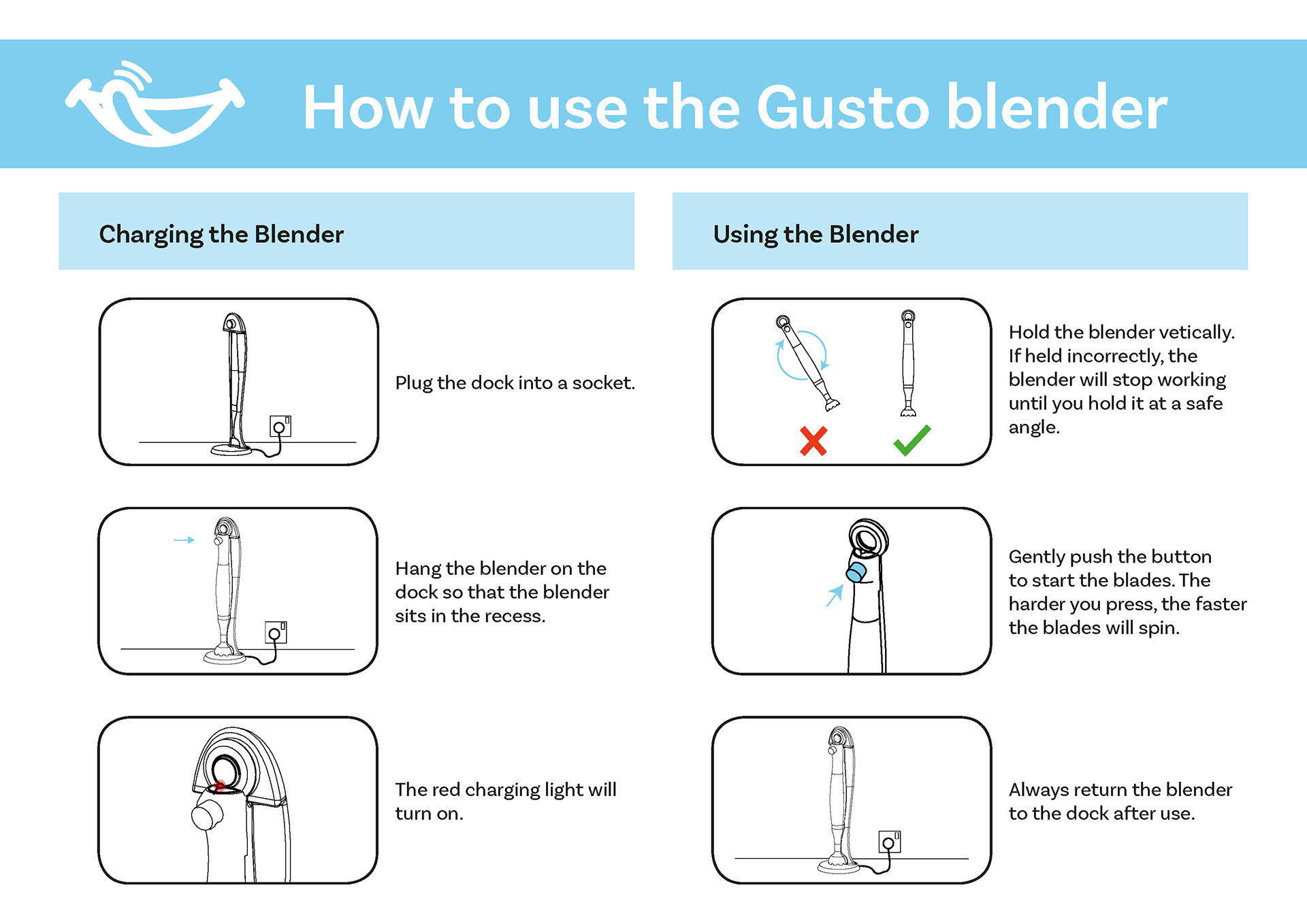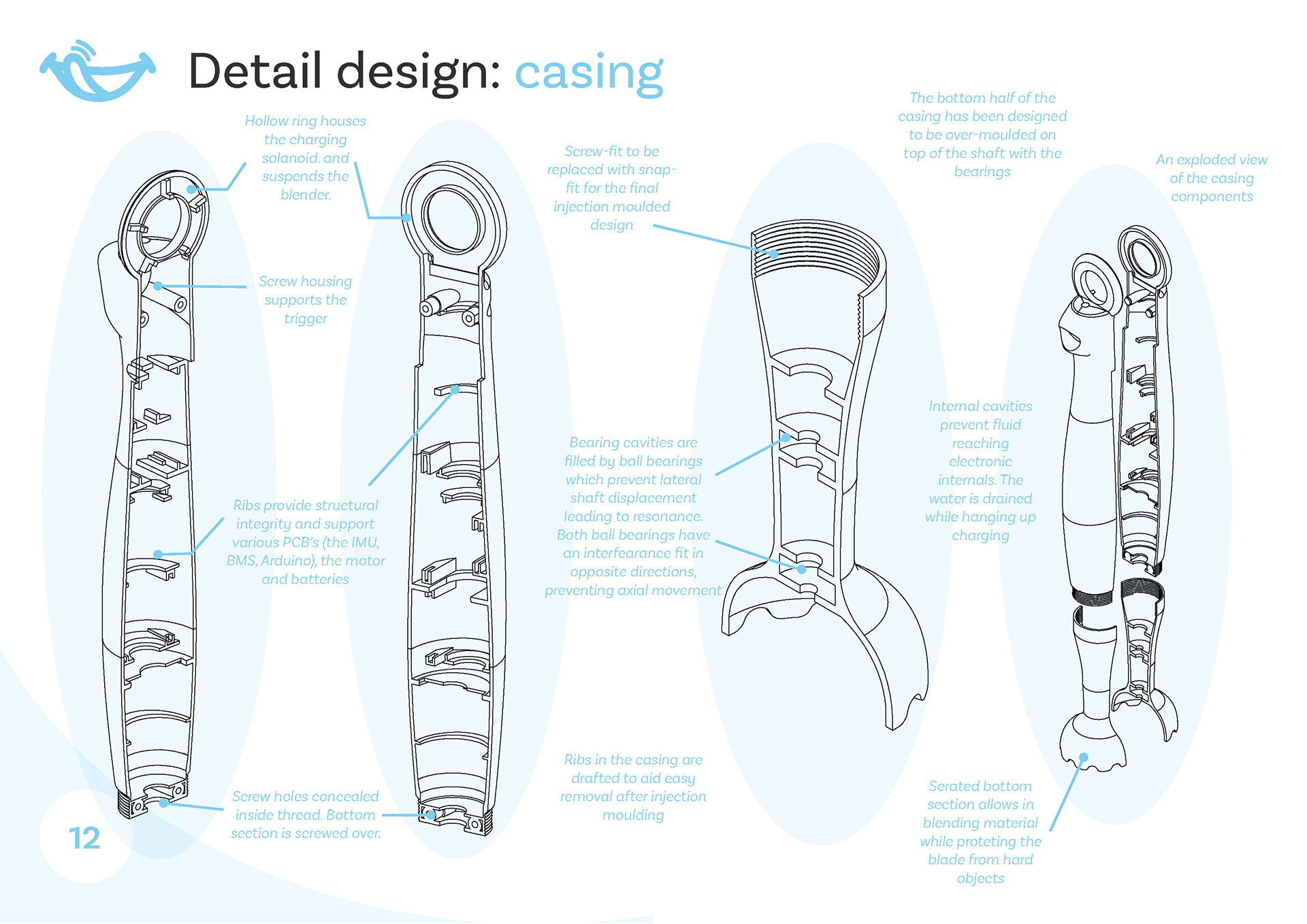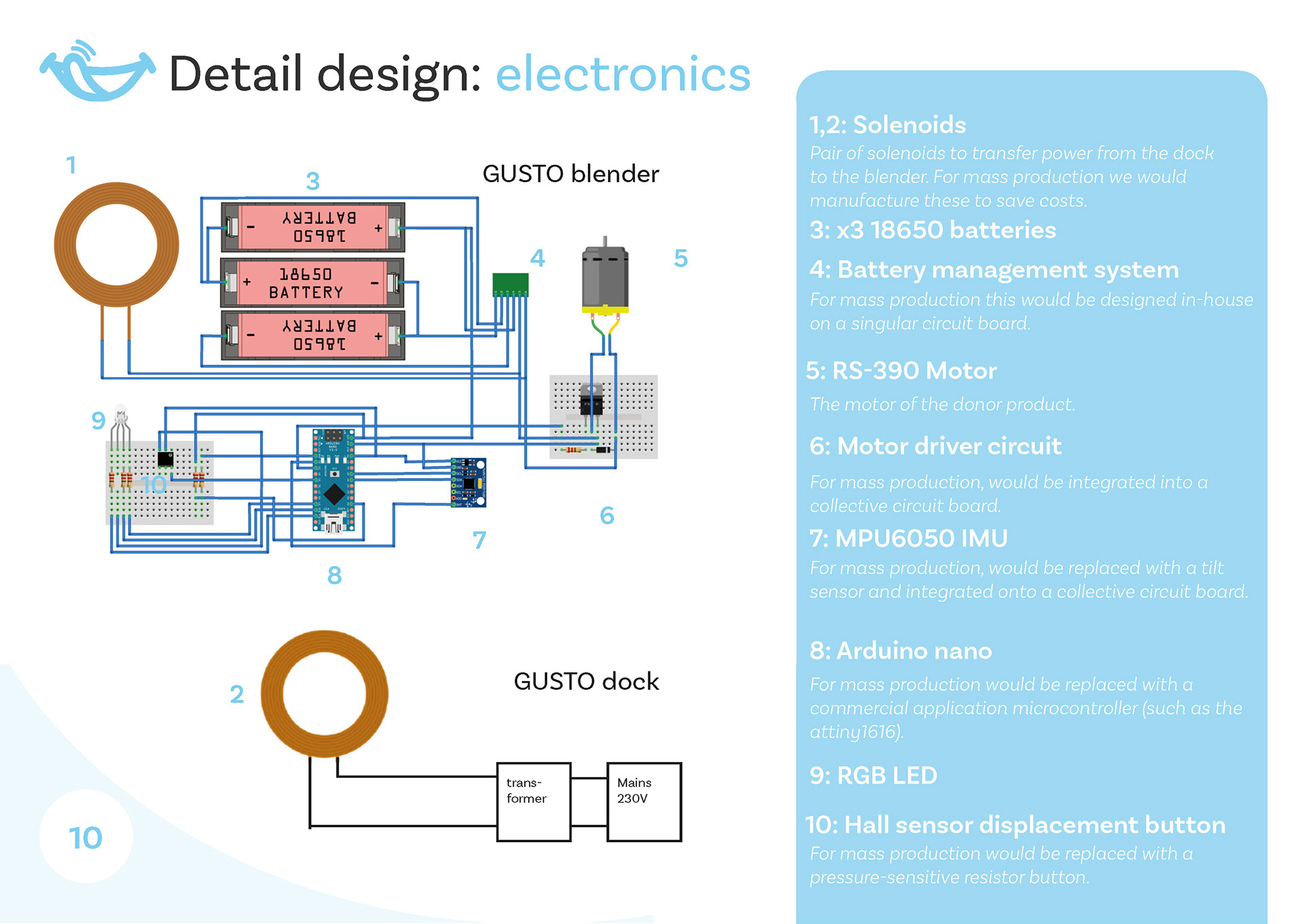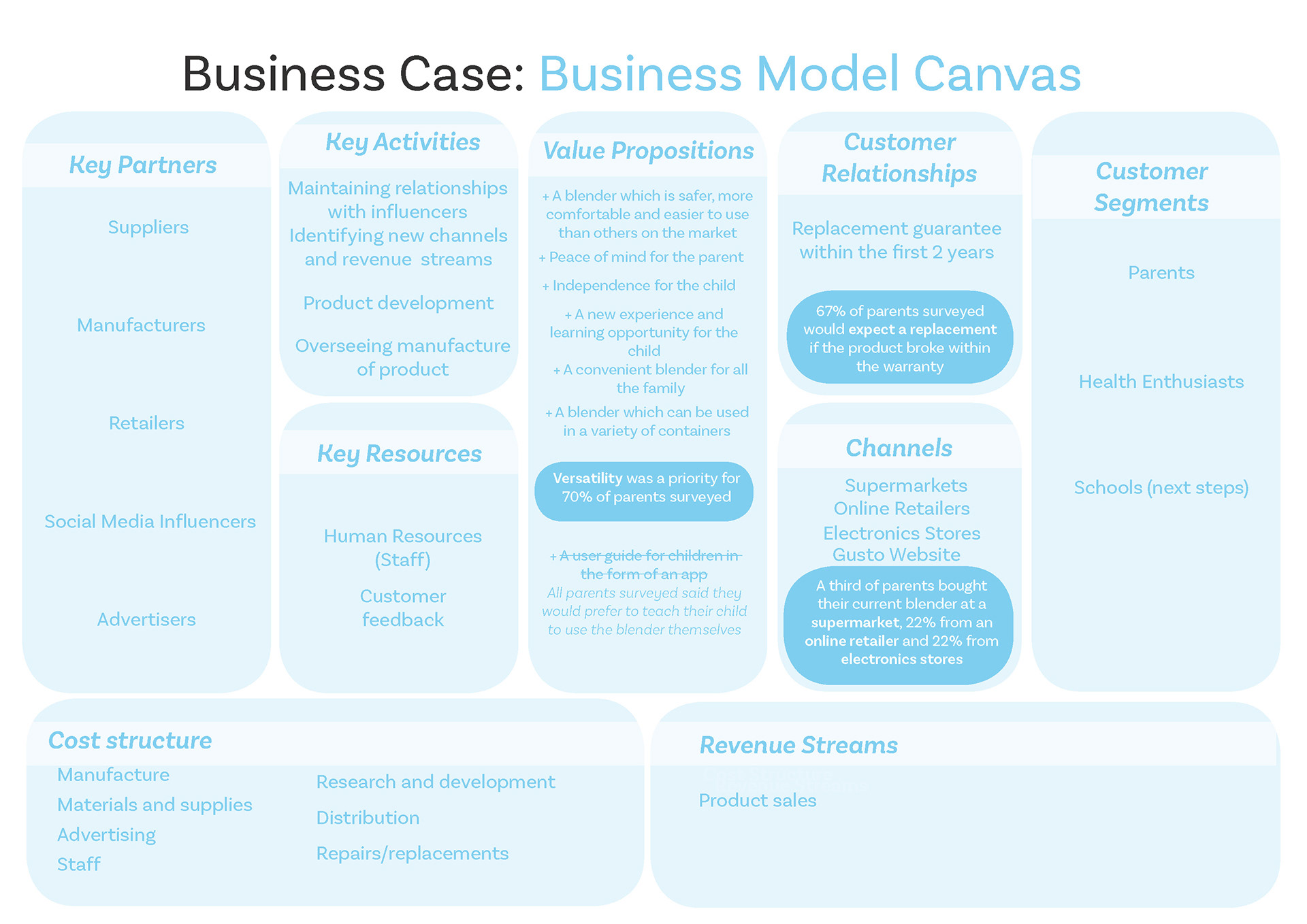 Designed and built by Josh Moody, Euan Hay, Dan Thurston and Emma Paul-Abiai at Imperial College London for EDP, a Design Engineering module.